Octahedron Sphere
, creating a better world
This tutorial is about creating an approximation of a sphere by subdividing the faces of an octahedron.
The tutorial has been commissioned by Binpress,
you can find an archive of it here.
.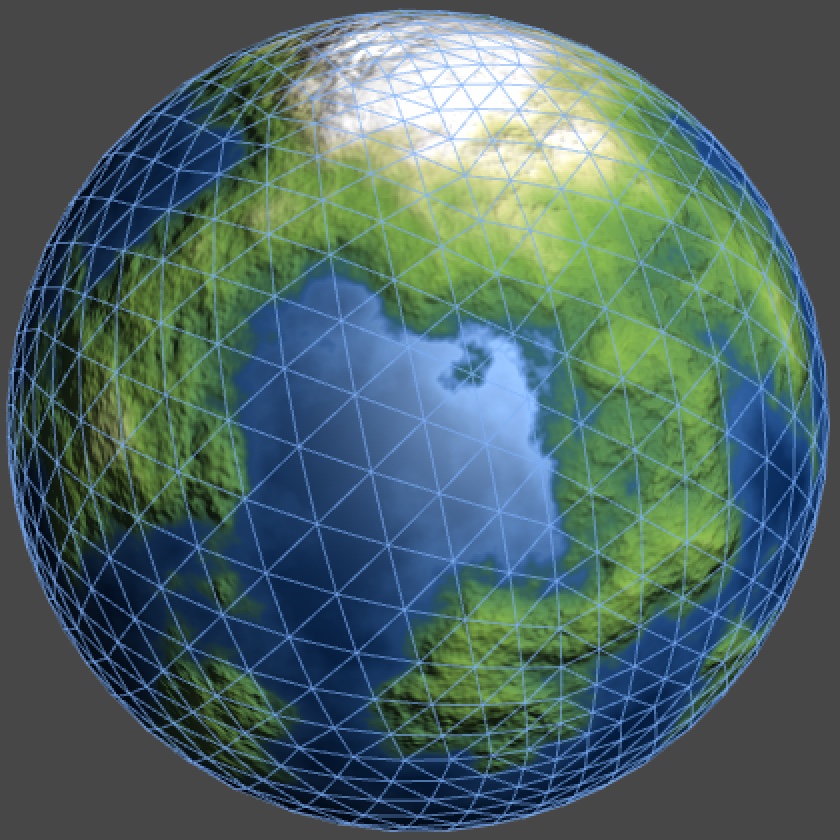 Downloads
The UV test image.
The planet diffuse and specular map.
The planet normal map.
The finished tutorial project.
Octahedron sphere mesh assets, from zero to six subdivisions, with radius 1 and with diameter 1.